KCM Clinic brings soultions to Kenyan patients.
09.04.2018
"When it comes to medical tourism, we are very grateful that India has opened up its facilities to our people and over 10,000 Kenyans are coming for medical treatment for various diseases.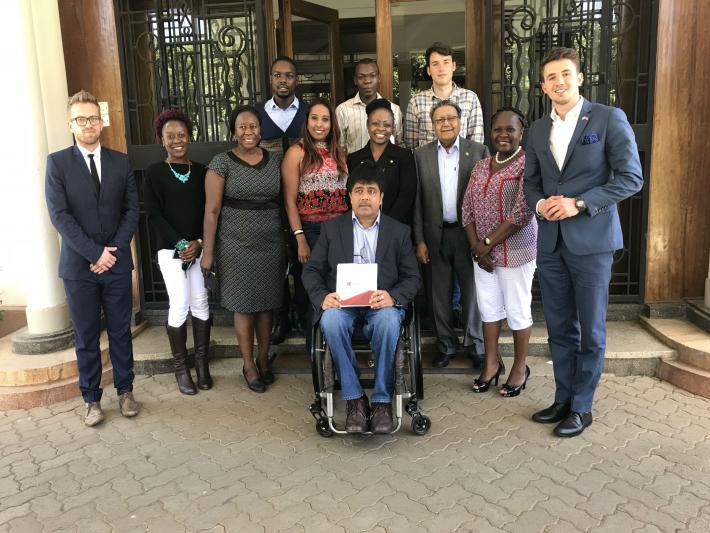 The president who attended the third India-Africa summit said that the numbers could increase to 100,000, if the two countries partner. I fact, the number he estimated multiplied within a year. To what cause and effect?
In 2018 the demand for medical treatment abroad grew in Kenya to enormous dimensions. Not being able to cope, India has taken an industrial direction where the patients come back home gently speaking dissatisfied. What can Kenyan patients do?
There is a belief that European, minimally invasive treatments, world calls surgeons, top shelf equipment, luxurious accommodations and person centered care are tremendously expensive, unaffordable, beyond reach. Not true.
In countries in Central Europe, where Euro currency has not been accepted yet, the prices for World class services are still incomparably lower. Kenyan citizens are not even aware of such opportunities. That is where KCM Clinic comes with an aid.
KCM Clinic representatives have just attended 1st Kenya - Poland Health Summit invited by the Polish Investment & Trade Agency in Nairobi in partnership with the Polish Hospital Federation and eMedica Limited to deliver solutions for Kenyan Government. They have attended a number of high level meetings and some decisions have already been made. Soon, Kenyan patients will be trevelling for their surgeries to Europe for the same prices as offered by cheap clinics, but here they will be met by world class surgeons, top shelf equipment, luxurious facilities and personalized care. The process has began.
« Aktualności